The holiday season is a time for friends and family to come together and enjoy each other's company. Hosting a holiday party is the best way for everyone to celebrate the holidays, while being with the people they love. We want our Collington community to have the best holiday season yet with these tips on how to host a stress-free holiday party.
Create Guest List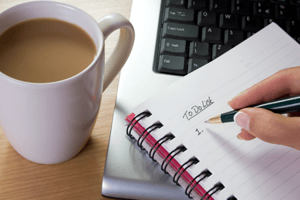 Whether you invite fellow Collington residents, neighbors, and friends living in the D.C. area or host your entire family for the holidays, be sure not to take on more than you can handle. When creating a guest list, make sure you will have enough space, food, drinks and energy to take care of your guests. Send out creative invitations online using Evite or Paperless Post or send invitations in the mail using Vistaprint or Shutterfly.
Stay Organized
Create a list of things to do and a list of things you need to buy. Martha Stewart suggests to "Make sure to leave at least an hour before the party starts for any last-minute emergencies, and, of course, to get ready and relax before your guests arrive." If you stay organized during the planning process, you will be less stressed as the holiday party approaches.
Set the Mood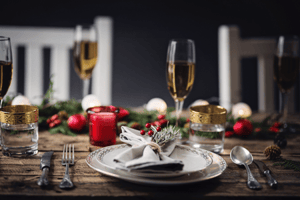 Choose a theme and make your holiday party cheerful and warm. Include seasonal table décor and centerpieces to give off that festive ambiance.
Plan the Menu
Create a simple holiday menu with this list of Quick and Easy Holiday Recipes. You could also host a potluck in which each guest brings a different dish to the party. Be sure to ask your guests what they like to drink beforehand so you can stock up on their favorite beverages. Keep a variety of drinks on hand so that no guest is ever left empty handed.
Have a Gift Exchange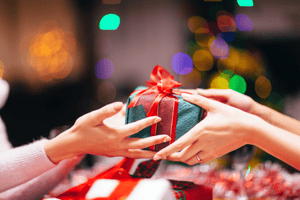 Encourage guests to bring a gift to the party! Whether you set up a Secret Santa or a White Elephant, be sure to keep things fun! The rules to a Secret Santa or a White Elephant gift exchange are simple as long as everyone knows the plan ahead of time. Take a look at some of these holiday gift ideas.
Enjoy Yourself
Hosting a holiday party should not be stressful. Make things easy on yourself and don't be afraid to ask guests to help out! Enjoy your party and have fun with your friends and family.
Click Here: For Fun Holiday Gift Ideas for Seniors