As a grandparent, we always want to make our grandchildren happy. It is our duty to spoil them during every visit. Next time your grandkids come to Collington, give them a break from eating the broccoli and kale their parents make them eat. Senior living communities can be enjoyable for kids too, especially when they have these 9 comfort foods waiting for them. Let their parents worry about healthy eating, while you show them what comfort food is all about.
Mrs. Fields Chocolate Chip Cookies
My mother used to make these chocolate chip cookies for me when I was younger. I have fond memories of eating the batter right from the bowl. You cannot go wrong with this recipe. Make memories of your own while making these cookies with your grandkids.
Easy Tomato Soup with Grilled Cheese Croutons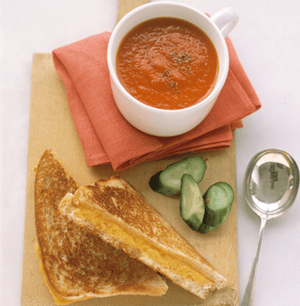 Ina Garten will not disappoint you with this delicious and hearty tomato soup recipe. Tomato soup screams comfort food.
Classic Grilled Cheese
Every kid loves grilled cheese. Whip up this quick and easy recipe in your kitchen. See whose grilled cheese has the longest cheese pull.
Spaghetti and Meatballs
Children love to make a mess. That is exactly what spaghetti and meatballs are for. Keep cooking fun, and make homemade meatballs together.
Sandy's Chocolate Cake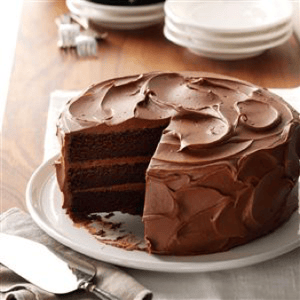 This chocolate cake recipe is perfect for chocolate lovers. Kids love chocolate and I'm sure you do too.
Pancakes
Add chocolate chips, bananas or blueberries to these delicious fluffy pancakes your grandkids will love.
The Ultimate Chicken Noodle Soup
This homemade chicken noodle soup is the ultimate comfort food for you and your grandkids.
Baked Mac and Cheese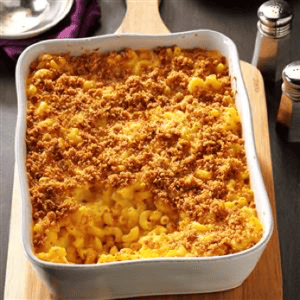 You may have to put your diet aside for this baked mac and cheese.
Ree Drummond's Baked Ziti
Ree Drummond is the ultimate comfort food cook. Her baked ziti recipe will definitely be a hit in your kitchen.
To read about Collington's Bistro that offers some of these delicacies and more: Click Here