This Senior Living Community Has Created a New Dining Experience That is Changing The Way Seniors Eat
When you think of Cajun Shrimp Pasta or Oven Baked Four Cheese Mac and Cheese you probably don't think of a Senior Living Dining Experience. Right? Wrong! Collington Retirement Community (A Kendal Affiliate) is changing the game with the recent opening of their new dining venue, The Landing, now serving delicacies such as those and many more.
When you hear the words "Senior Living Dining Experience" you're probably thinking it's not an experience at all. You think of mystery meat that has been sitting out for hours with the same options every day in a boring building? Wrong again! The Landing's extensive menu has options for salads, flatbreads, sandwiches, burgers, pizza, pastas, and scrumptious desserts in a beautiful Bistro setting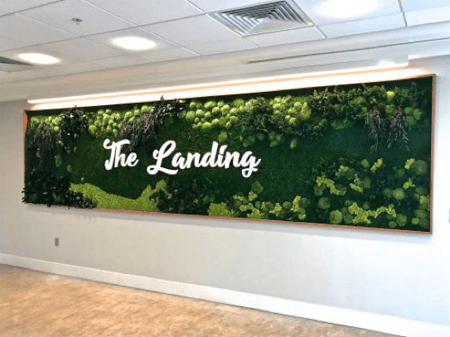 Greeted by a "Garden on the Wall" – a dry plant wall that turns a Patio area into a bright tranquil space, Seniors can enjoy a delicious meal under skylights and large windows to enhance this beautiful atmosphere.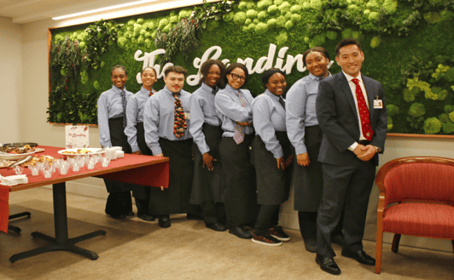 This innovative Bistro at Collington's Continuing Care Retirement Community has given Seniors the option to order food at a counter OR even a stand-alone computer, fill your own drink, then seat yourself.

Also offering an additional "Grab and Go" section that will include pre-made salads, sandwiches, yogurts, and more for those who want a quick bite to go.
Want to plan a get together with friends? There are separate sections available for cozy group meals as well as ability to open the spaces to the max.
Come On By and Try Collington's Newest Dining Venue "The Landing"
Want to know what Key Foods help you live longer? Click Here: 5 Key Foods for a Long Life