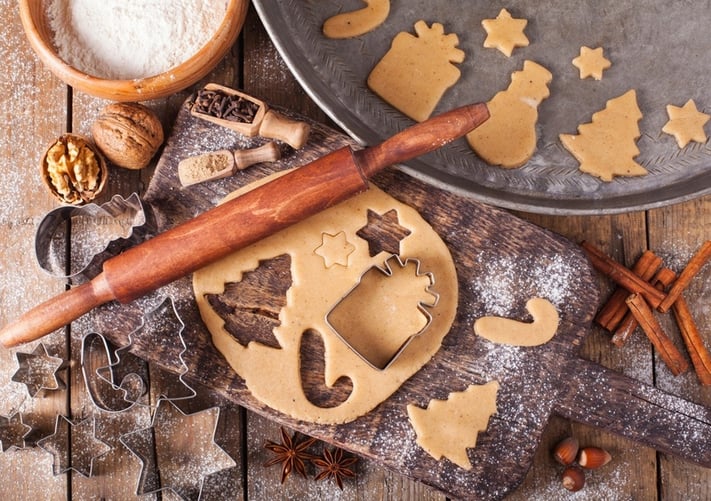 With Christmas right around the corner, Christmas cookies are always a must. Turn up the music, and let the festivities begin in your senior living community! Be festive and merry by baking these fun treats for your friends and family:
Gingerbread cookies are a classic holiday treat and also incredibly adorable!
Layers of holiday fun!
Sugar cookies are always a crowd favorite, and different Christmas cut-outs make this favorite even more fun!
4. Chocolate-Dipped Candy Canes
Talk about a quick and easy treat!
5. Triple Chocolate Peppermint Treats
Chocolate AND peppermint? YES PLEASE!
What better way to incorporate eggnog in your holiday!
7. Peanut Butter Christmas Mice
A fun and creative way to kick off the holiday- great for any kids in the family!
8. Snowstorms
Such a fitting name for a holiday cookie!
Sounds deliciously sweet!
Fun is in the title of this one!
The perfect tree topper (or dessert).
12. Christmas Cookie Pinwheels
Colors of green and red make this cookie fun and festive!
There you have it! You are ready for the holiday season, full of Christmas cookies and treats galore. Make sure to share some with your friends at Collington, A Kendal Affiliate!