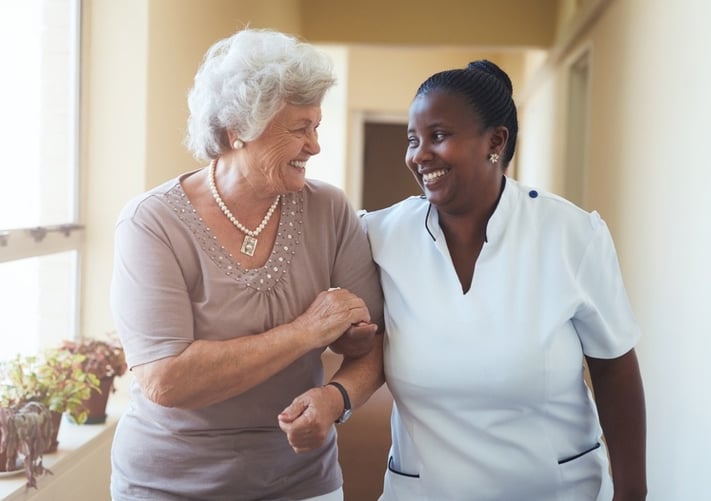 Collington, A Kendal Affiliate, is proud to be a CCRC, a continuing care retirement community. We ensure that our residents get the care they may or may not need during retirement, a time that is full of lifestyle changes! We care about the people in our community and want our residents to feel well taken care of. Another great element of CCRC is that residents can move from one level of care to another based on their needs at that time.
Levels of Care:
For active seniors, we have different options for independent living. We have apartments, cottages, and villas, with over 30 floor plans to choose from.
For residents who might need some assistance with daily tasks, this level of care is perfect. Two neighborhoods to choose from are the Brandywine and the Potomac.
For residents with memory-related obstacles, we offer the best services designed to meet the needs of our residents and their families. The Arbor, the neighborhood for Alzheimer's and other memory-related challenges, provides a safe environment for residents and provides opportunity to grow.
We have an excellent on-site Creighton Center, providing exceptional care to our residents if they need it. Care includes bathing and showering, grooming, dressing, physical assistance with meals, toileting, transferring assistance, and mobility assistance.
At Collington, we offer physical therapy, occupational therapy, and speech therapy; offering different services based on different circumstances if need be.