Making the move to a senior living community can be an overwhelming experience that can often create nervousness, but it doesn't have to be if you know what to expect. This blog will help prepare you by sharing a few things you can expect so your experience can be less overwhelming and more exciting.
Freedom from Home Maintenance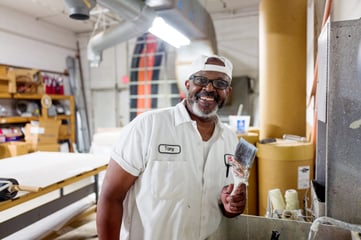 One of the top reasons folks move into independent living is the joy of not having to keep up with home maintenance. Those pesky chores that kept you busy day after day can be replaced by discovering new hobbies and focusing on what you enjoy doing. Communities have full-time maintenance teams that will take care of all your repairs and maintenance inside and out. When the weather turns cold you won't have to worry about shoveling snow or mowing the grass during the warmer months. Most communities also offer house cleaning services to provide you with even more time back in your day!
Appetizing and Healthy Meals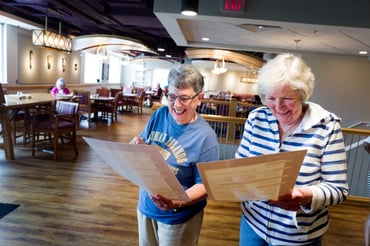 Senior living has come a long way in the variety of dining options that are available to its residents. Today's dining offers seniors an elevated culinary experience that can be tailored to their dietary needs and tastes. With restaurant-style dining now the norm, one of the perks of living in a community is enjoying time eating with friends. Most communities have private dining rooms as well for special occasions where the culinary teams can put together a special meal.
Amenities, Activities, Events and More!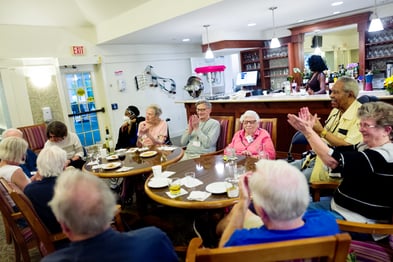 Another popular reason folks choose to live in a senior living community, is the access to the many amenities they can take advantage of at the community. Besides the community center that's usually filled with arts and crafts studios, fitness centers and game rooms, there can be outdoor amenities such as walking trails, community gardens, pickleball courts and water features such as ponds and lakes. There is also a multitude of activities and events that happen on and off the community. Trips to local museums and hot spots are very common, as well as fun events in the community ballroom or pub where residents can get together to share some laughs and create new memories.
Peace of Mind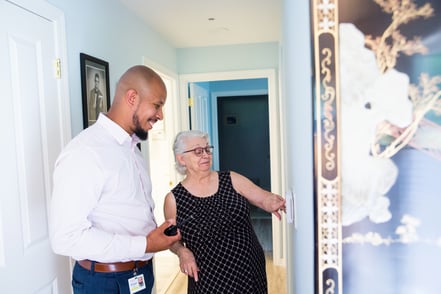 Living in a senior living community can also give you peace of mind knowing that you and your loved ones don't have to worry about your safety. Communities typically have a security team available to ensure safety, while several communities are also gated and monitored 24/7, which will help you sleep better at night. You also will not have to go through the hassle of asking someone to watch after your home if you go away for an extended period. With security services at the community, they will ensure your home will be just as you left it when you return.
Community of Friends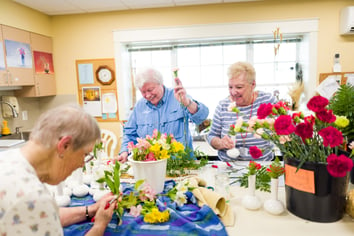 And last but not least, when you move into independent living, you have an instant community of friends. Folks just like you who are looking to socialize and enjoy all the benefits of an active lifestyle with others. If you are interested in pottery or flower arrangements, then you're sure to find others who are interested in that as well. With the many activities communities offer, there's something for everyone to enjoy together.
These are just some of the benefits you can expect when you move into independent living, and there's always more to discover!
To learn more about what you can expect from independent living when you live at Collington, contact us today by completing the form below.