Finally, a to-do list you'll love! Whether you're on your own or with your kids and grandkids here are some of the best things to do near Collington, A Kendal Affiliate, in Washington, DC, and Maryland in the Spring and Summer seasons. From strolling the restaurants and shops in Georgetown to exploring history, art, and culture at the Smithsonian museums, and more – all within an easy day-trip from Collington, a Kendal Affiliate!
Flower Power
Washington, DC has some powerful displays of nature. Seeing the blossoms during The National Cherry Blossom Festival on the National Mall and Tidal Basin is a must, but your flower exploration does not have to stop there. Check out the Bishop's Garden at the Washington National Cathedral, which was planned to suit the 14th-century-style Gothic cathedral, or venture a bit further into Rock Creek Park, which offers blooming wildlife all year long.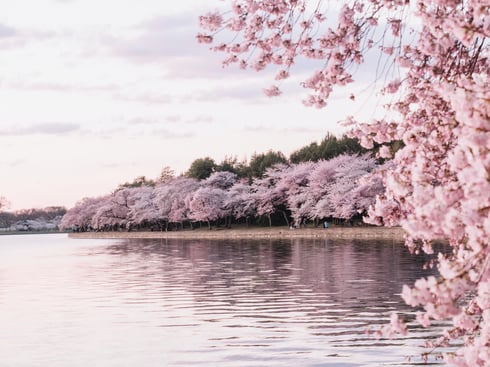 Freebies
Who doesn't love something for nothing? Check out these FREE things that are a whole lot of something!
The Wharf's Recreation Pier is perfect for catching some sun on your face with its lounge chairs, or you can take a seat on their modern swing sets, where you can swing back and forth while admiring breathtaking views of the Washington Channel. Since the Wharf was built in compliance with ADA Accessibility Guidelines, including ramps and elevators, everyone can be sure to enjoy all aspects that the Wharf has to offer!
Head to the Smithsonian National Zoo for a walk on the wild side! You can see a wide range of species from habitats all over the world, as well as everyone's favorite, pandas!

Go on A World Tour
Tour embassies from all over the world! Plus, you can do it for FREE during Passport DC (May 1-31), which is an annual celebration of international cultures in DC. Don't miss your two chances to tour an embassy for free: there's the Around the World Embassy Tour and the European Union Open House.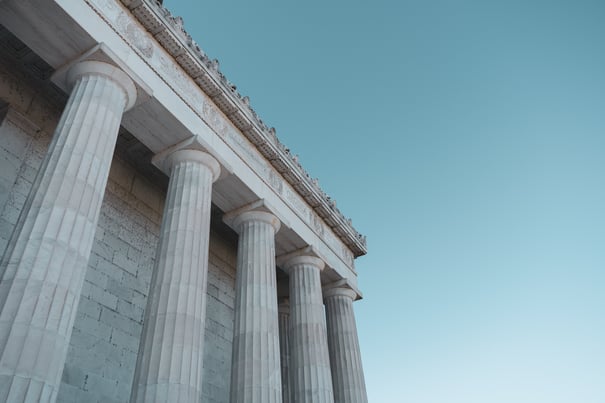 Set Sail for Annapolis
For a fun and historic day trip head to Annapolis, Maryland, and enjoy tons of waterside sites, fresh seafood, and eclectic shops. Explore the quaint, brick-lined streets of Maryland's state capital that's also known as the sailboat capital of the country and is home to the prestigious Naval Academy.

Go for a – Very Big – Spin
Grandkids and kids at heart will get a thrill from the Capital Wheel located just minutes from downtown Washington DC, at the National Harbor. Relax inside a fully enclosed, climate-controlled gondola with family and friends as you soar 180-feet above the Potomac River. With each gradual rotation, experience a bird's-eye view of the Washington Monument, Capitol Rotunda, Masonic Temple of Alexandria, and much more. Get ready to take some unbelievable pics!

History, Art, & Culture-oh my!
On or near The National Mall you'll find all kinds of museums to explore. Take in breathtaking art at the National Gallery from the grand masters through modern-day creators. Let a tour guide help you navigate through the over 145 million specimens at the Smithsonian National Museum of Natural History where you'll discover an extensive collection of human artifacts, dinosaur bones, preserved plants, and animals. Stroll a few steps from the National Mall, you'll find the Museum of the Bible; an innovative, global, and educational institution with the purpose to invite all people to engage with the Bible. Showcasing rare and fascinating artifacts spanning 3,500 years of history, the museum offers visitors an immersive and personalized experience with the Bible, and its ongoing impact on the world. These are just a few of the many cultural gems you can experience in the District of Columbia.

One
Particular
Harbor
Another good quick-day getaway is Baltimore's family-friendly Inner Harbor. This beautiful downtown sightseeing hub has it all! There are a wide variety of shops and restaurants that all line the picturesque waterfront, but that's just for starters. It's also home to Maryland Science Center with a planetarium and observatory, and the National Aquarium, featuring 20,000 different animals in award-winning habitats, including a tropical rainforest and an Australian river gorge. The Top of the World Observation Level offers sweeping views of the city, while a collection of historic warships is docked below. Power Plant Live! is an urban mecca of bars, eateries, and music venues in a former power station. Plus, water taxis can easily whisk you from place to place.

Toast the Town
Spring and summer are the perfect times to head to a gorgeous rooftop bar, order up some drinks and savor sunsets and warm nights in the nation's capital. There are great places all over the city offering craft cocktails and handcrafted beers, delicious bar bites, and jaw-dropping views. Checkout this link to 11 of the best rooftop bars in Washington DC by Conde Nast Traveler.

These are just a few of the many things to do and see in the DC-Maryland area, and right in the center of it all is Collington; a vibrant retirement community that's perfect for your active lifestyle. We want to know what your favorite spring/summer activity is?