The holiday season can mean a lot of things to a lot of people. But the common denominator is almost always family. Whether that's getting together to share a meal, decorate your home, or exchange gifts, spending time with loved ones is what makes this time of year extra special.

As we know all too well these days, getting together with family may not be possible but that doesn't mean you can't create special memories. And for older adults in our lives, that social connection can have a lasting impact on their overall wellbeing. As the CDC points out, social isolation can negatively impact health in ways that rival those of smoking, obesity, and physical inactivity.

So let's not let social distancing play the role of a grinch this holiday season. Let's get creative and start new traditions with our loved ones. Here are 6 ideas to get you started:
1. Create a Festive Wreath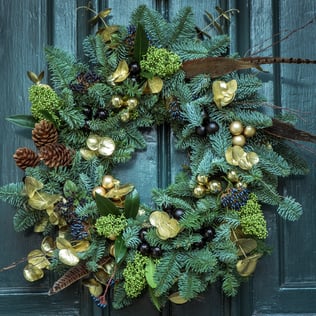 Holiday wreaths are a staple item to have hanging from your door during the holidays. Why not make your own and participate in a virtual wreath-making class this year? There are lots of virtual classes available for you and your loved ones to join. Some classes will give you a list of materials you need, while others will provide you with the materials when you register for the class. This is a great way to create a beautiful wreath for your door and share some laughs and conversations along the way!
2. Personalized Holiday Cards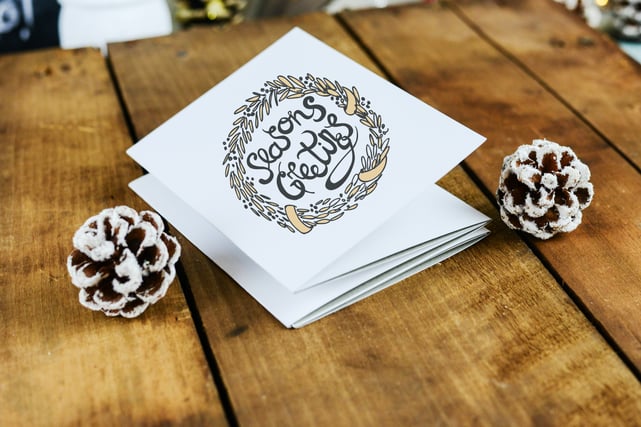 Receiving a holiday card in the mail always brings a smile to one's face. When you receive a personalized card, it feels even more special. A virtual holiday card-making event is the perfect activity to spread your holiday cheer and show you care. You can choose any style your heart desires to create your card and add as much or little design you want. With a virtual class, you can learn some new ways to add a bit more sparkle to your holiday greetings!
3. Design Holiday Ornaments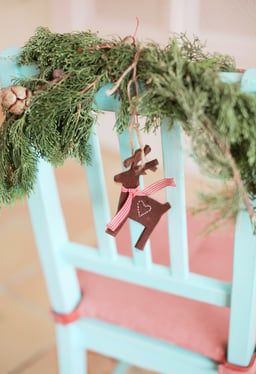 Homemade ornaments are always more treasured than the ones bought at the store. Show off your creative skills by joining an online ornament decorating workshop, many of which offer a plethora of materials to make your ornaments shine. You can even find classes led by professional artists who can provide tips to make your ornaments stand out among all the others. And it's a great gift to give that can be cherished for years to come.
4. Cookie Decorating Class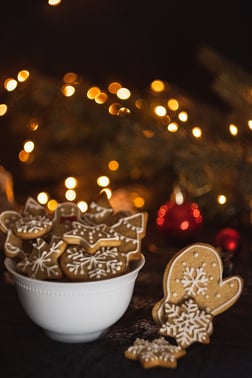 Who doesn't like fun holiday cookies to eat with a delicious cup of hot cocoa? You can participate in a virtual cookie decorating class and give the gift of tasty treats! Virtual classes can show you how to bake the perfect batch of cookies or provide you with some already made if baking isn't your thing. There are also classes that help you learn the perfect technique of decorating with frosting, sugar mixes, and embellishments. Cookies also make a wonderful gift to place on the mantel or keep for yourself!
5. Candle Making Class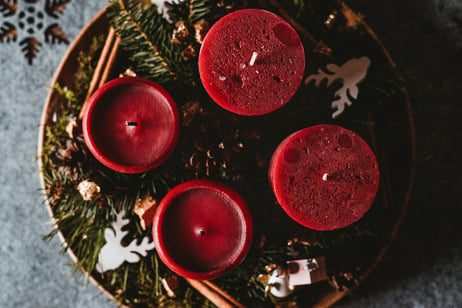 Lights are a part of the holiday season you can't do without. Light up your day by creating your own scented candle in a guided virtual class. Candle experts can walk you through the process of making your candle, some even provide you with everything you need in the kits, including soy wax, fragrances, wicks, and candle-making tools. Add a little more light and seasonal smells with a unique candle made by you.
6. Virtual Wine Tasting Party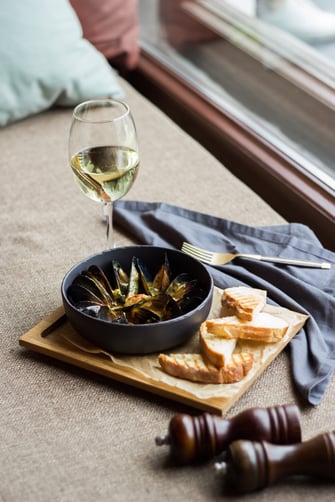 If you like a little vino in your holidays, then a virtual wine tasting party is the right one for you. There are many different wine tasting virtual events for you to choose from, and you can even base it on what type of wine you prefer. Experts will help guide your selection or send you an array of wines to try based on what you like. You can learn more about the wine, from the different notes you will taste, to the different aromas you will smell. Pairing some delicious cheese and crackers with your wine also helps to enhance the flavors. Why not make your holiday season a little toastier?
We hope this list of entertaining virtual activities has sparked your imagination in ways you can still connect with loved ones over the holiday season. A simple internet search of "Virtual Holiday Activities" will show you some of the events you could participate in this year. You just might find a new favorite holiday tradition or the perfect idea for a personalized gift! Whether you participate with family and friends or meet new people along the way, there's sure to be some laughs and memories created that will last a lifetime. Comment below and let us know what you think!