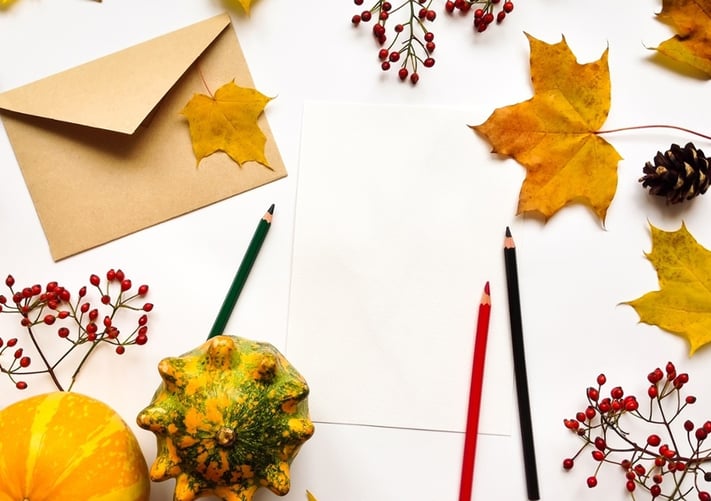 We love holidays and crafts here at Collington and Thanksgiving is right around the corner! So that means it's time to decorate your home. Whether you make these DIY crafts by yourself or with your senior living community, they will definitely make you excited for Thanksgiving! Here are some fun DIY projects to prepare your home for the upcoming holiday:
All of the colors of Fall in one wreath can bring the perfect amount of Thanksgiving spirit to your home!
Pinecone decorations can be a creative way to utilize nature; using the elements surrounding you to enrich your home's appeal!
Creating a festive centerpiece like this will easily impress all of your guests this Thanksgiving!
Something as simple as stamping your napkins with an ear of corn can stand out at the dinner table!
Fall Leaf Candle Jars can really set the mood for the holiday!
At Collington, A Kendal Affiliate, we always love being festive and fun!
Click here for recipes perfect for Thanksgiving!