Buying gifts for the senior in your life can be a challenge. They may have particular tastes or think they don't need anything. A good gift could focus more on things that will help them make life easier, make them feel special, or even just bring them some good old entertainment. Here are 3 top gift ideas for you to consider as you are looking for the perfect gifts.
1. Technology G
ifts to Stay Connected
The pandemic has forced people to social distance and visiting family and friends may have been disrupted. Technology has been a great help in keeping people connected while apart. There are many products out there that can help you and your loved one stay connected and keep your loved one safer when you aren't able to be with them in person.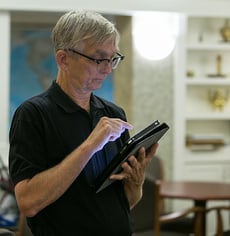 The Amazon Echo Show with Smart Display and Alexa is a great gift idea to consider. It is an Alexa personal voice assistant with a video screen so you can have a video call with your loved one. It also can be used for entertainment for listening to podcasts or audiobooks, as well as watching a movie or viewing family photos. There are different generations, as with each newer model, the options are better.
If you want to have more functionality, the Claris Companion tablet might be a good choice. It's designed specifically for seniors that work right out of the box with no setup
required. This tablet provides you with the ability to assist your loved one remotely with various features, and even receive alerts and monitor compliance with medications, treatments, and important appointments.
2. Personalized Gifts to Make Special Memories
Everyone loves to feel special, and making a personalized gift is a great way to show your loved one you care. There are many creative ways to do this.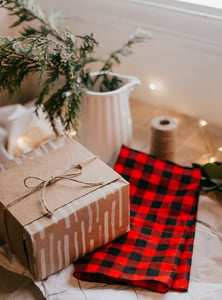 Creating a custom memory photo book is a good option for your loved ones, especially those who may be affected by Alzheimer's or dementia. Creating a memory bank of photos is one of many great ways to help manage memory care. You can include photos of familiar faces and places, as well as any memories that will spark joy. They also are perfect for them to refer to if they have repeated questions. You can add an image with a short description for them to reference as needed.
Want to get even more creative with those photos? Make a custom blanket with familiar faces and cherished memories. Plus, who doesn't love receiving a warm, cozy blanket? You can personalize to your or your loved one's specific tastes and they can be a great keepsake for many years to come.
3. Gifts That Bring Entertainment
Everyone has things they really enjoy. It could be listening to music, playing games, or solving puzzles. Entertainment gifts aren't just fun, they can also help to stimulate the mind. What about giving a gift that will bring a little joy to your loved one's life?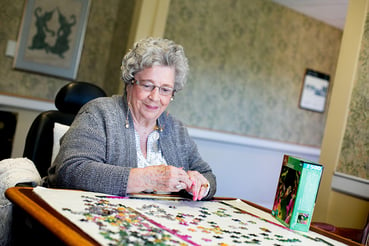 A great way to provide some entertainment and exercise the brain is by giving your loved one some jigsaw puzzles. They are a fun activity and come in many different sizes and levels of difficulty. You can even create custom puzzles with personal photos. For simple puzzles, you can start with a 50- or 100-piece puzzle.
If your loved one likes playing card games, then large print playing cards are the perfect gift. These help seniors who have difficulty with vision be able to see the cards more clearly, and perhaps even beat you at a game of Pinochle. Card games are also a great way to keep the mind sharp.
Whether you're with your loved one or social distancing this holiday season, these gifts can help make your holidays memorable. You might even help them discover a new interest or make their wellness plan a little more enjoyable!