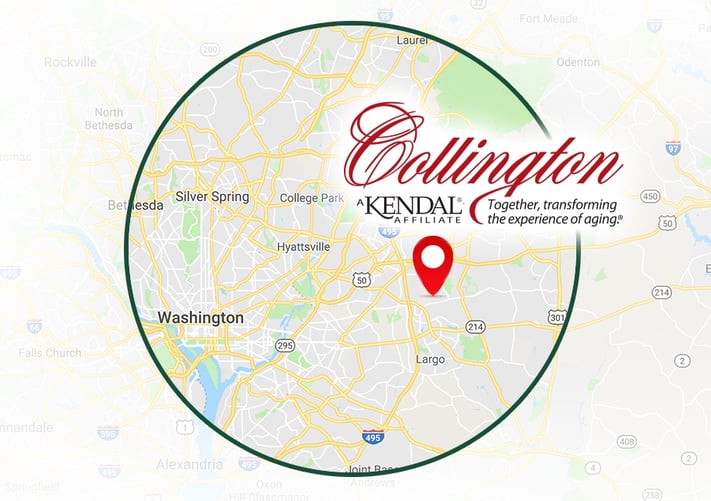 Location! Location! Location!
At Collington, A Kendal Affiliate, you'll always have something to do, especially because our retirement community is in a prime location. We are only a short distance away from Washington, DC, and all of its wonderful attractions! We are close to Baltimore, which gives our residents opportunities to visit the inner harbor and take in the fresh Baltimore air. On top of that, we are not far from Annapolis, where our residents can indulge in historical adventures. With access to all of these great places, Collington is the perfect place to start and end your day to day adventures! At Collington, A Kendal Affiliate, you'll be surrounded by nature. The surrounding trails, a beautiful lake perfect for fishing, and captivating wildlife make your home seem like a daydream.
We have so much to offer here at Collington, A Kendal Affiliate, and we would love to be a part of your adventure!
To see more activities in the area, click here!