Fall is in the air! Leaves are starting to change into the deep reds and oranges we all love, the weather is getting a little cooler allowing us to break out those warm and cozy sweaters, and it's the perfect time to go out for a day trip! We share with you some of the best places in the Washington, DC metro area that you can visit locally.
Ladew Topiary Gardens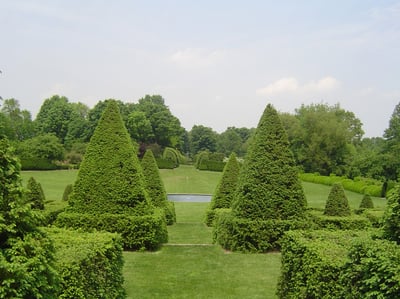 Just about an hour and a half away from Collington is the Ladew Topiary Gardens in Monkton Maryland. These beautiful gardens feature local experts and Ladew educators who routinely hold series for you to participate in. You can learn everything you want to know about gardening, sit in on a lecture on a wide range of subjects from gardens to history, and take part in one of their many wellness series. Situated on 22 acres, they have more than 100 topiaries, a variety of flower gardens and a mile-long nature walk where you can see fall in all its beauty. If you get hungry, there is a café on the grounds that can provide you with some delicious nourishments. Before leaving, a stop at the gift shop is a must. Filled with a selection of treasures including thoughtful objects to bring joy to you or a friend, you are sure to find something for any occasion. Open from April to October 31, now is the time to visit before it's closed for the winter.
George Washington Memorial Parkway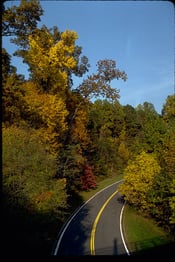 If you are looking for a scenic drive, the George Washington Parkway is a 25-mile-long strip along the Potomac River from Mount Vernon, Virginia to McLean, Virginia that was made for sightseeing. Along the way you can catch the many colors of the fall foliage as well as various places to stop. You can stop at Gravelly Point for a picnic and watch the planes take off and land from Reagan National Airport. Next you can stop to see the Theodore Roosevelt Memorial surrounded by the forest of the island. Once you reach the end of the parkway, you are not too far from another great place to visit, Great Falls!
Great Falls Tavern Visitor Center and Overlook
Less than an hour away and situated along the C&O Canal towpath in Montgomery County, Maryland, is the Great Falls Tavern Visitor Center. The tavern once was an inn where patrons enjoyed meals, dancing and a place to lay their heads for the night.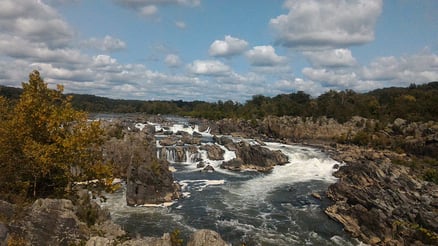 Today you can step inside to learn more about the history of the tavern. After visiting the tavern, walk along the canal to see all the nature the park has to offer. With the rushing water to your right and the canal to your left, the soothing sounds of water is a peaceful companion to a nice stroll through the park. Just a short walk from the tavern, you can take the trail that leads to the
Great Falls Overlook from Olmstead Island
.
Here is where you can catch the rapids and waterfalls, and maybe even a kayaker paddling the falls. An absolute sight to see nature in all its glory.

Apple Picking and Hot Apple Cider
Hot apple cider is a must this fall, and if you make your own, then head just an hour north to Weber's Cider Mill Farm located in Parkville Maryland to pick your own apples. It is the oldest continuously operating cider mill in Maryland.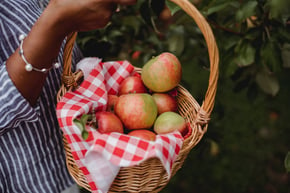 There are many types of apples to pick to suit your needs, including the beloved
Evercrisp, Fuji and Gold. Apple picking season is in full effect and will last through November.
For those of you who like cider, but want to skip making your own, you can pick some up at the market. While t
he
market onsite is open daily, the times to pick your own
are dependent on how ripe the crop is at any time, so it's best to check the website before making the trip and scheduling a time to go.
Shenandoah National Park and Skyline Drive
One place that you can't miss this fall is taking the trip over to see the trees and mountains at Shenandoah National Park via Skyline Drive. An hour an a half west of Collington, these are views that will leave you wanting to see more.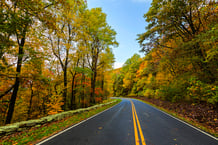 From start to finish, it takes about three hours to travel the entire length of the park on a clear day. There are dedicated stops along the way for you to park and take some amazing photos of the mountains and variety of colors. You may even see some of the woodland animals who live there as well, including deer, black bear and even wild turkeys.
Most within a short drive from Collington, we share with you some of the best places in the Washington, DC metro area that you can visit.