It is not always easy to motivate yourself for a trip to the grocery store, but when there are organic options and locally grown produce waiting for you, you may reconsider. The key to healthy living starts in the kitchen. We have compiled these 8 supermarkets in Washington D.C. that will help lead the way for a new healthy lifestyle.
Wegmans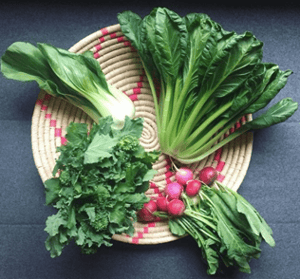 Wegmans has an inviting environment that offers fresh products at a reasonable price. In 1991, Wegmans created "Food You Feel Good About" with products free of artificial colors, flavors, or preservatives.
Mom's Organic Market serves to protect and restore the environment. According to Mom's Organic Market, "When considering new items to sell at MOM's, ingredients are closely reviewed. If the product is not certified organic and contains a high-risk GMO ingredient, we ask the company to confirm it is not a GMO. If they cannot provide confirmation, we will not carry the product."
Trader Joe's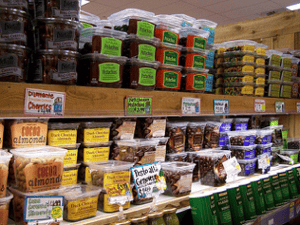 A standard supermarket carries over 50,000 items, while Trader Joe's keeps only 4,000, with 80% of those items being of the Trader Joe's brand. They carry an assortment of organic foods, vegetarian options, and other unique foods with no genetically modified ingredients. Here are some other facts you may not know about Trader Joe's.
Aldi offers healthy living options on their website with recipes and information in their blog. Their products are rid of synthetic colors, MSGs, and trans fats.
Eastern Market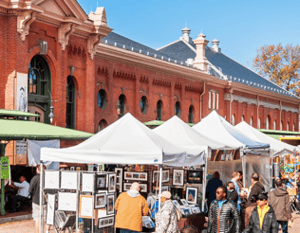 The Eastern Market offers fresh food, serving locally grown farm-fresh produce on the weekends. Not only do they serve fresh food, but they host events and have tents set up with handmade arts and crafts.
As one of the largest supermarket chains, Whole Foods offers local produce, healthy meats, and fresh seafood. They offer free-range chickens and grass-fed meats. Their prepared food is also made with healthy ingredients.
Yes! Organic Market Brookland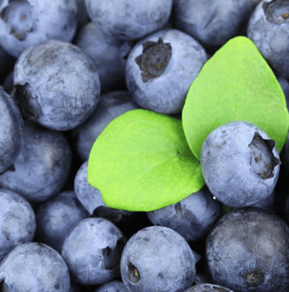 This market offers fresh and organic food options. Unique to D.C Yes! Organic Market is committed to serving natural, healthy food options to their consumers.
Safeway has teamed up with registered dietitians to established a SimpleNutrition program where designated products such as gluten free or whole grain options are tagged on shelves. This makes it easier for shoppers to find healthy food options. Read more about it here.
Click Here to take a look at some more ways to eat right and improve your senior health